EMBASSY OF THE REPUBLIC OF MALAWI
---
WELCOME REMARKS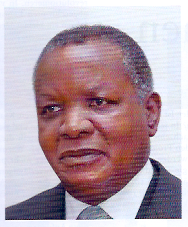 His Excellency the Ambassador is pleased to welcome all visitors to the official website of the Embassy of the Republic of Malawi in Berlin, Germany. This website is intended to provide a snapshot of Malawi in relation to people and culture, travel and tourism, trade and investment opportunities and consular services and other general information. The overall objective is to further promote and strengthen economic, cultural and social cooperation and development between Malawi and the countries of accreditation. It is my hope that readers will find the website sufficiently useful, informative, enjoyable and enriching to motivate them to come and explore Malawi for business and leisure. The Embassy welcomes feedback by way of ideas or comments through the Contact Us link.
ABOUT US
The Embassy is headed by the Ambassador who is a representative of the President of the Republic of Malawi. Together with other diplomatic members of staff, the Ambassador conducts official business of the Government of Malawi in the Federal Republic of Germany. The main duties and services of the Embassy are as follows:-
To facilitate and coordinate economic activities relating to trade, investment and tourism in Germany, and other accredited countries.
To facilitate the mobilization of aid and technical assistance from Germany and all the Embassy's accredited countries.
To issue travel documents to Malawi nationals as well as to foreign nationals wishing to visit or reside in Malawi; the Embassy does not issue passports.
To meet with Malawians on matters affecting their social well-being. Make regular visits to communities where nationals reside to listen to their concerns and address these needs where possible.
To assist Malawians who have been arrested or incarcerated and make notification as required.
To notarize/authenticate legal documents for Malawi nationals and companies doing business in Malawi.
---